For those seeking an authentic and culturally immersive experience of Batik, visiting Batik workshops in Pekalongan is a must. It begins with visiting the two most famous batik villages in Pekalongan, Kampoeng Batik Kauman and Kampoeng Batik Pesindon. Both village's streets are lined with batik studios and workshops, where artisans have honed their skills for generations. Most workshops, such as Batik Larissa in Kampoeng Batik Pesindon and Griya Batik Mas in Kampoeng Batik Kauman, are also open to the public.
Batik Larissa, Pesindon
Eddywan is an entrepreneur and owner of Batik Larissa in Pekalongan City. Usually, the batik tradition is a hereditary business passed down from the family, including Eddywan, the fourth generation of a family of batik businessmen. Eddywan, who was originally born in Pekalongan City, started the batik business in 1978. Currently, his son-in-law is in the line to continue Batik Larissa's business.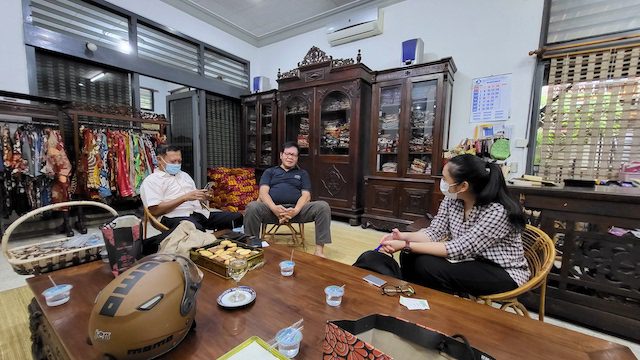 Batik Larissa has its own workshop just right beside the store. Even though it's not a big workshop, it shows the main process that is needed to create written Batik. The first part is where the magic begins. Artisans use a tool called a "canting" to carefully draw intricate patterns on the fabric with hot wax. The wax prevents the dye from reaching these areas, creating a resist effect.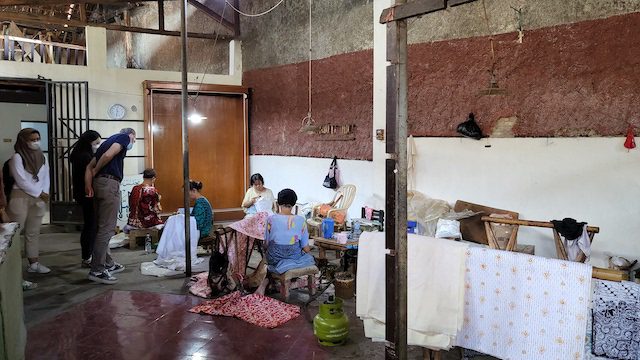 Griya Batik Mas, Kauman
One of the biggest batik workshops in Pekalongan is owned by Griya Batik Mas in Kampoeng Batik Kauman. Recently, Nabil Diputra, one of the owners, renovated and expanded the workshop with the hope that more people and visitors will come and learn about batik and its process.
From the main entrance, the visitor is welcomed by several men doing batik stamps on the terrace and women doing a written batik inside the workshop house.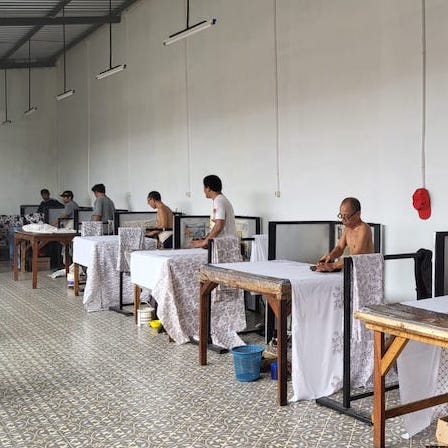 Further inside, the other process of batik is also being showcased, such as coloring, the process in which the waxed fabric is then submerged in large vats of vibrant dye, where the colors are absorbed everywhere except in the waxed areas, and melorot, where the dyed fabric is boiled to remove the wax and reveal the final Batik masterpiece.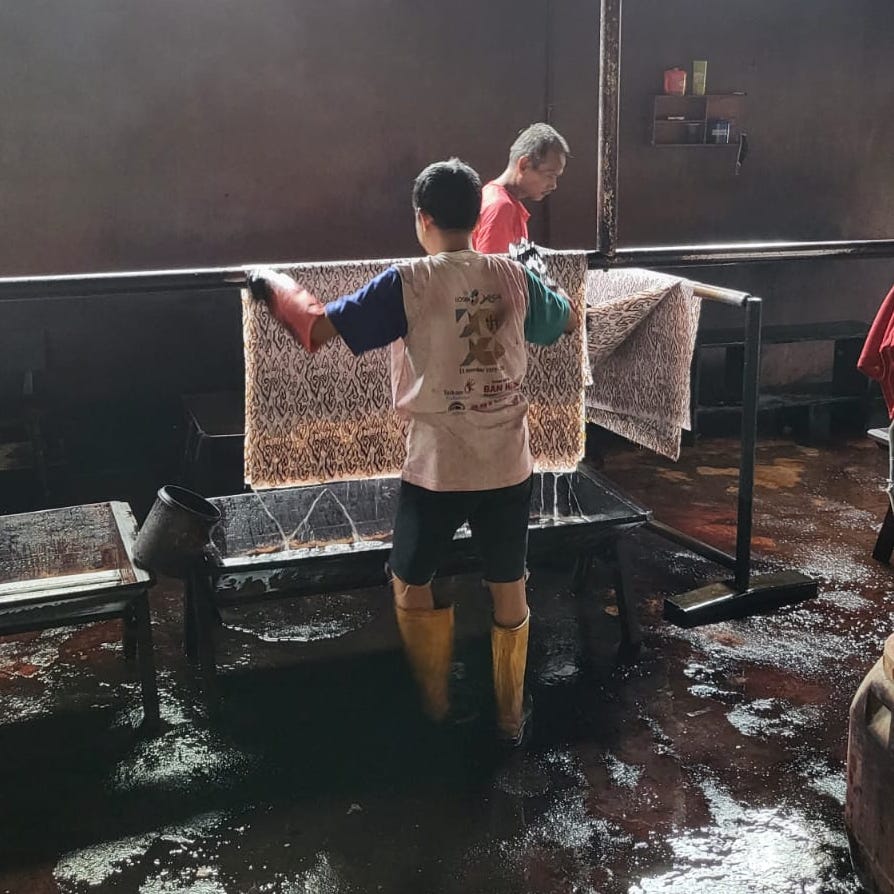 On the second floor of the workshop is where the batik is being dried without direct sunlight, as some colors are unsuitable for it. There is also a room on the second floor where Griya Batik Mas stored all their collections of stamps for Batik.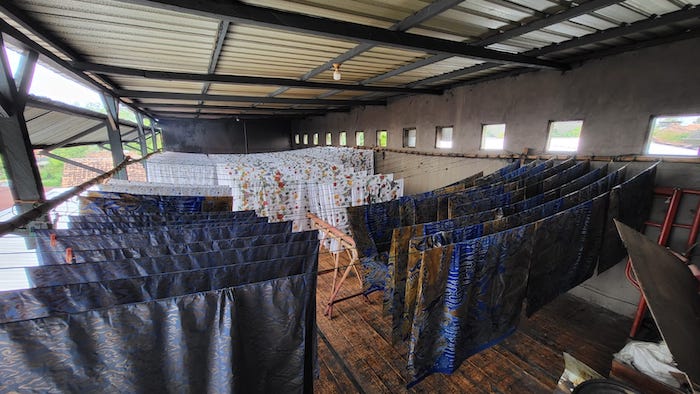 A visit to a Batik workshop in Pekalongan is an opportunity to witness living history and immerse yourself in the art and culture of Indonesia. Pekalongan's rich Batik tradition is a testament to the enduring allure of this ancient art form. Whether you're a Batik enthusiast or just looking for a unique cultural experience, Pekalongan's Batik workshops are sure to leave a lasting impression.