Every year, INACRAFT is the most awaited event by the batik shops in Pekalongan. With thousands of visitors from Indonesia and abroad, this is the opportunity for these batik craftsmen to introduce their batik and culture proudly.
Pekalongan as the Main Icon
This year's INACRAFT is held on the same week as Batik Day. Celebrated festively for a month in Pekalongan, the celebration is also felt on the INACRAFT stage. With Batik Pekalongan as the icon, everyone can witness the richness of various curated batik cloths being showcased on the centre stage.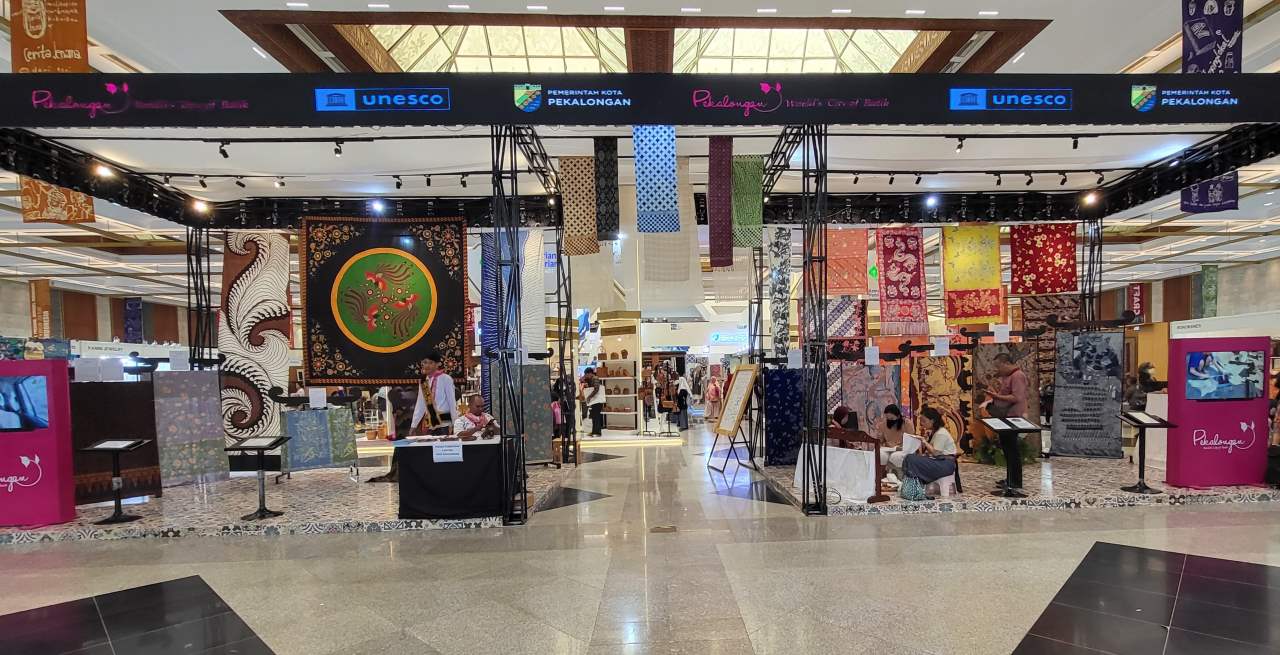 (from left to right) Figure 1. Batik Pekalongan as the main icon for INACRAFT on October 2023; Figure 2. Talkshow with the Mayor of Pekalongan
As proudly stated by the Mayor of Pekalongan, Mr Achmad Afzan Arslan Djunaid, the beauty of Pekalongan batik is its rich, bright colour combinations. The many mixes of colours prove how talented these batik artists are, earning Pekalongan City the title of Creative City by UNESCO.
Embracing a More Sustainable Production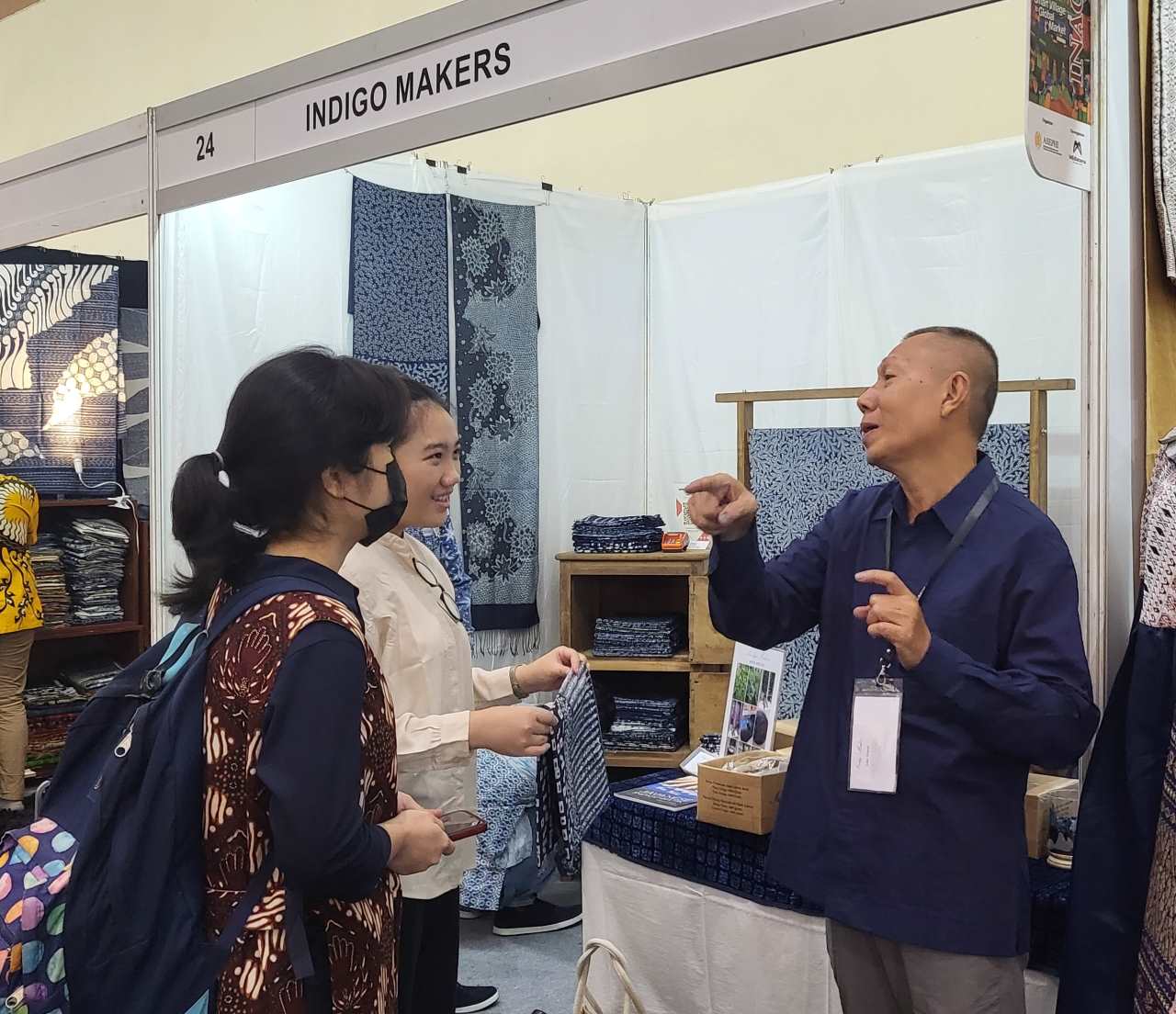 Figure 3. Booths of batik shops from Pekalongan that use natural dyes
More than forty batik shops from Pekalongan joined INACRAFT. Showcased proudly by some batik workshops are their experiment with natural dye on batik, made of wood for brown gradation and indigo plants for dark blue. The use of natural dye is well received by the visitors, showcasing a good promise of more sustainable products!