When we engaged with the Ward Officer, he was working on the internal drain improvement within the ward with the support of the community. Therefore, we worked with him as follows:
develop the technical design to include the trapezium drains as shown in the technical design part.
discuss and improve this design and the implementation with the Ward Officer
support the Ward Officer financially for one specific drain stretches that he already prioritized and started working on, in the 'traditional way' (dark green area near Monastery in the figure)
work with the Ward Officer on another stretch to build a trapezium shaped drain; we chose the drain section which connects Theingi Street to Zingama Road (Red area in Figure x). The total length is about 160 m for this sector.
discuss and support monitoring and evaluation of the design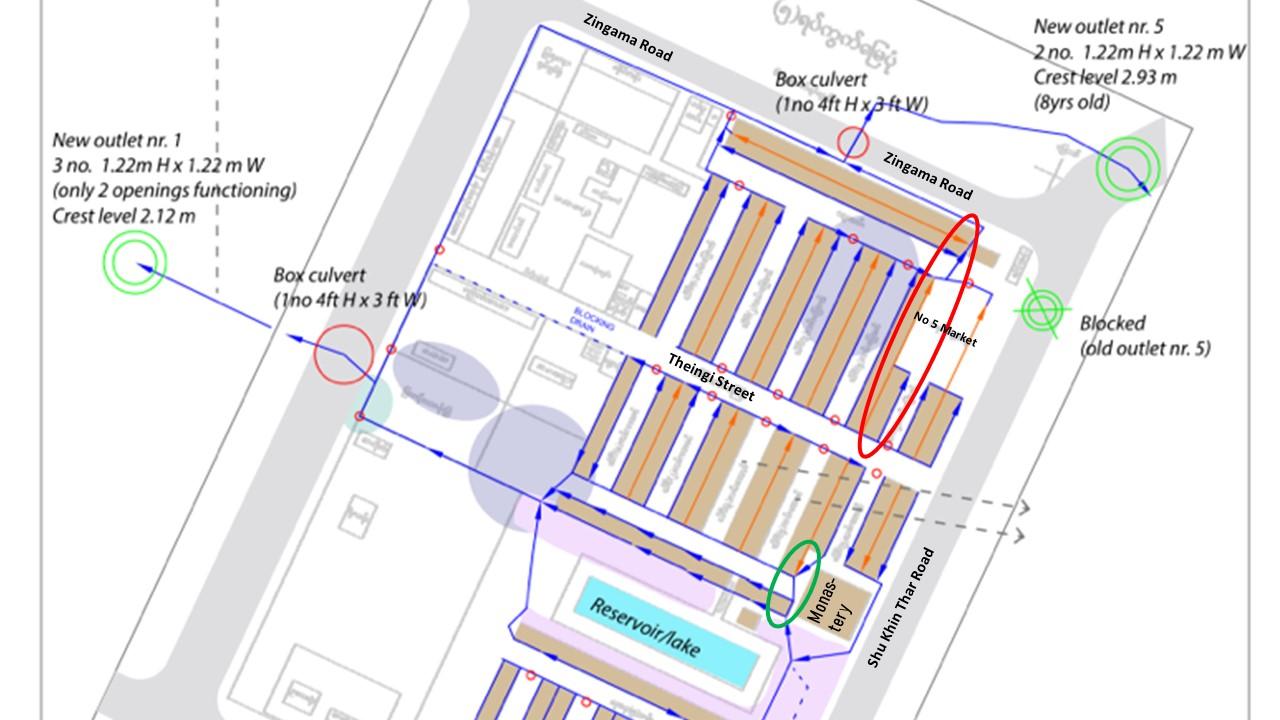 Drainage cost breakdown
The cost breakdown for the drain near the Monastery (Dark green area in the above figure) and the drain sector connecting Theingi Street to Zingama Road (Red area in the above figure) are shown in this section. The cost estimates are done in 2020, before construction.