Design and implementation of Rainwater Harvesting pilots 
For the design and implementation phase, the designs of the Rainwater Harvesting system for each pilot were prepared based on their unique situation and household needs. After the designs had been reviewed by the water supply team, estimation of materials and costs were calculated and actual implementation was done. The implementation of the systems was started around 15th June 2020. After that, the improvement of each system was done based on the monitoring.
What is needed for implementation? (Technical expertise, materials, construction, plumbers)
After the design has been finalized with the input of technical experts, the local implementation team started installation of the system around 15th June in the 5 selected areas.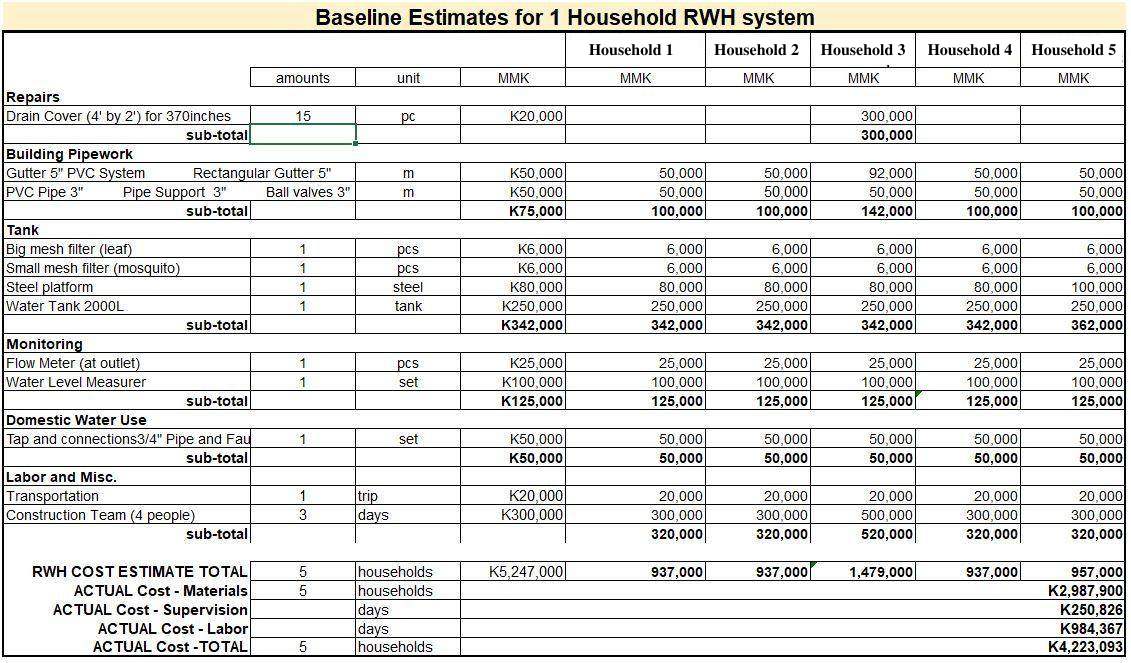 RWH Pilots Implementation Photos