The UNESCO Water Resilience Challenge is a capacity-building program that challenges and inspires the next future leaders, especially students and young professionals from various backgrounds, to contribute ideas and concepts for their version of sustainable water management in biosphere reserve areas. This year marks the second year of the UNESCO Water Resilience Challenge with the theme of "Groundwater".
Challenge Objectives​
Promote inter- and transdisciplinary approaches to good governance and sustainable management of natural resources at the local level, supported by regional and global knowledge exchange.​
Raise awareness of groundwater issues, particularly among youth, as the future leaders.​
Educate the next generation of water and climate leaders.​
Challenge Highlights​
This intensive short-term academic program aims to provide groups of young leaders with a deeper understanding of Groundwater and Biosphere Reserves while enhancing their leadership skills. The three-week virtual program and one-week field trip will consist of a balanced series of seminar discussions, lectures, leadership activities and site visits to Merapi-Merbabu-Menoreh Biosphere Reserve (for Indonesian participants) and Dong Nai Biosphere Reserve (for Vietnamese participants). ​
Fifty selected participants from Indonesia and Vietnam will be put into teams, and at the end of the program, each team of five participants will present their concept solutions to raising public awareness of groundwater and how it supports life in the Biosphere Reserve areas. One winning team from each country with the most innovative ideas will be considered for awards and invited to UNESCO International Conferences.​
How To Apply?​
Simple! Fill out the Registration Form below. The application is open until 21 August 2022.​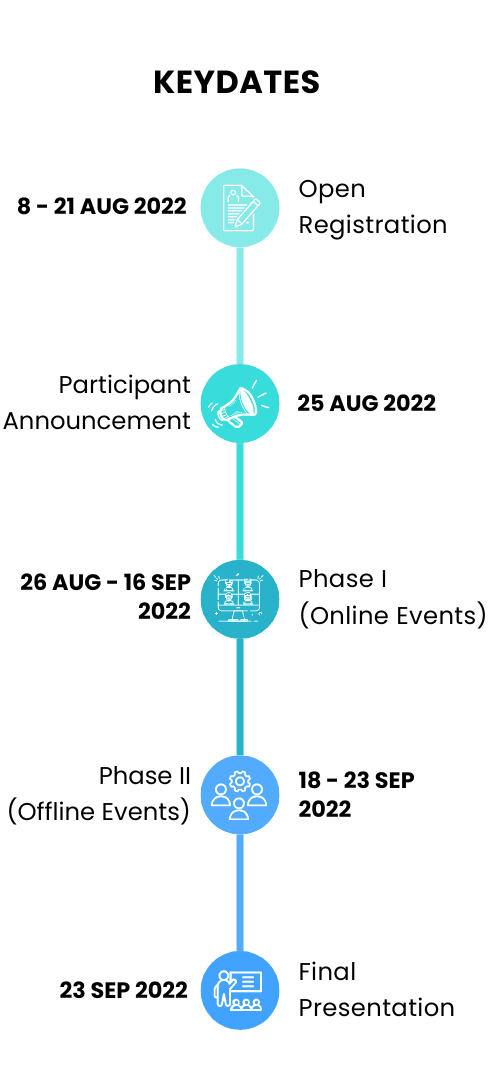 Collaborating for Success: Our Trusted Project Partners