Cities in different parts of the world face different, unique challenges and opportunities in the face of climate change. Myanmar is one of the most vulnerable countries to the climate crisis and Yangon, the largest city of Myanmar, is also no stranger to the impacts of climate change and extreme weather events such as floods, water shortages, heat waves, and rising sea levels.
Yangon Htee City is dedicated to the future of Yangon as a city in which all people work together to adapt to a changing climate. Since 2019, Yangon Htee City has been contributing to the improvement of urban climate resilience through tangible and practical interventions at a neighbourhood, street, and household level, including household rainwater harvesting, drainage improvement, water quality monitoring, household water filters, and also through community-based actions such as awareness and education programs, knowledge-sharing platforms, and mobile application.
As a part of the knowledge sharing and empowering the community, Yangon Htee City organized a participatory program named "Yangon Raincraft" in collaboration with UN-Habitat, Block by Block Foundation. The purpose of the program is to encourage the community to strengthen the knowledge about water and climate adaptation interventions, and to bring their ideas into visualization.
The uniqueness of the program is that it not only includes knowledge sharing and discussion sessions about climate change and water-related issues, but it also applies an innovative approach of utilizing the Minecraft video game as a participatory tool to co-design the ideas and solutions of the participants within the virtual neighborhood: modelled true-to-life in Minecraft.
What Makes The Program Unique
The first edition of the "Yangon Raincraft" program was successfully organized in July 2021 and accordingly with the overwhelming interest of the community in the program, the second round "Yangon Raincraft II" was launched in October 2021.
"Playing Minecraft is incredibly fun and it is also a nice and effective tool for participatory learning."

Chue, 27-year-old, a Master in Water Resources Engineering
An Insightful and Inspiring Journey
The 3-week online program was run with 20 carefully selected participants ranging from high school students to young professionals from various backgrounds including Engineering, Environmental Studies, Zoology, Philosophy, and Microbiology, etc. Through a series of orchestrated sessions, each participant was empowered to strengthen the knowledge individually as well as collectively as a group by means of participatory activities and discussions. In terms of theory and training, Yangon Raincraft II focused on the six main topics including:
Climate Change
Natural and Urban Water Cycle
Flooding
Water Scarcity
Placemaking
Basic Minecraft Training & Design Building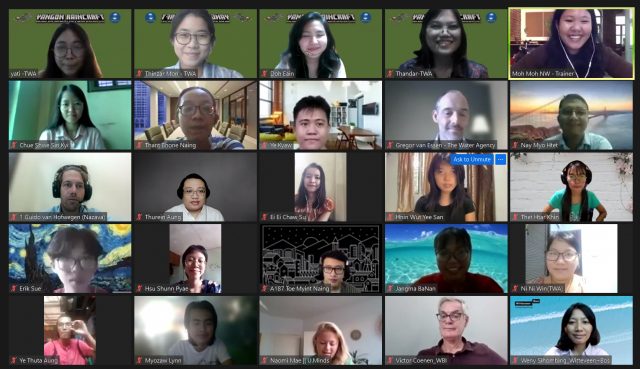 There were also knowledge-sharing sessions from local and international experts about their case studies and projects relating to urban flood management & community-level water supply practices. Moreover, the participants were encouraged to discuss climate change and water-related issues in their daily lives and neighborhood during the participatory activities including flood hazard mapping, domestic and drinking water journey mapping, etc. After that, they had to explore the customized sectors of the virtual neighborhood alongside given climate change issues and representative personas of each sector, and brainstormed the climate adaptation interventions, and eventually, combined those interventions with the placemaking design to create liveable places that people can also enjoy. Then came the best part where participants built their designs in Minecraft based on their own planning and vision to create a climate-resilient neighborhood.
"This is one of the most innovative programs I have ever joined! Playing Minecraft is my favourite part as I became really close with my teammates while building the interventions together in Minecraft, and it made me feel like I implemented the designs in reality. "

Hnin, 21-year-old, a Computer Science Student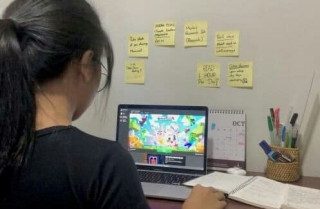 Outstanding Results
From the final designs and ideas the participants built in Minecraft, it could be seen clearly that they absorbed the knowledge of climate adaptation and placemaking designs by integrating with various perspectives including sustainability, inclusivity, and considering all of the user needs and the local community. For example, one of the teams restored the natural waterways in the virtual neighborhood and built natural flood barriers to prevent overflow, and created it into a place where people can hang out and relax by the waterway. The other team built a flood emergency shelter for the people with inclusive facilities and a self-sufficient water supply for the shelter by means of rainwater harvesting. The last team also built a public park and a library integrating the water supply, environment, sustainability features, and even social perspectives. See their outstanding designs below in detail!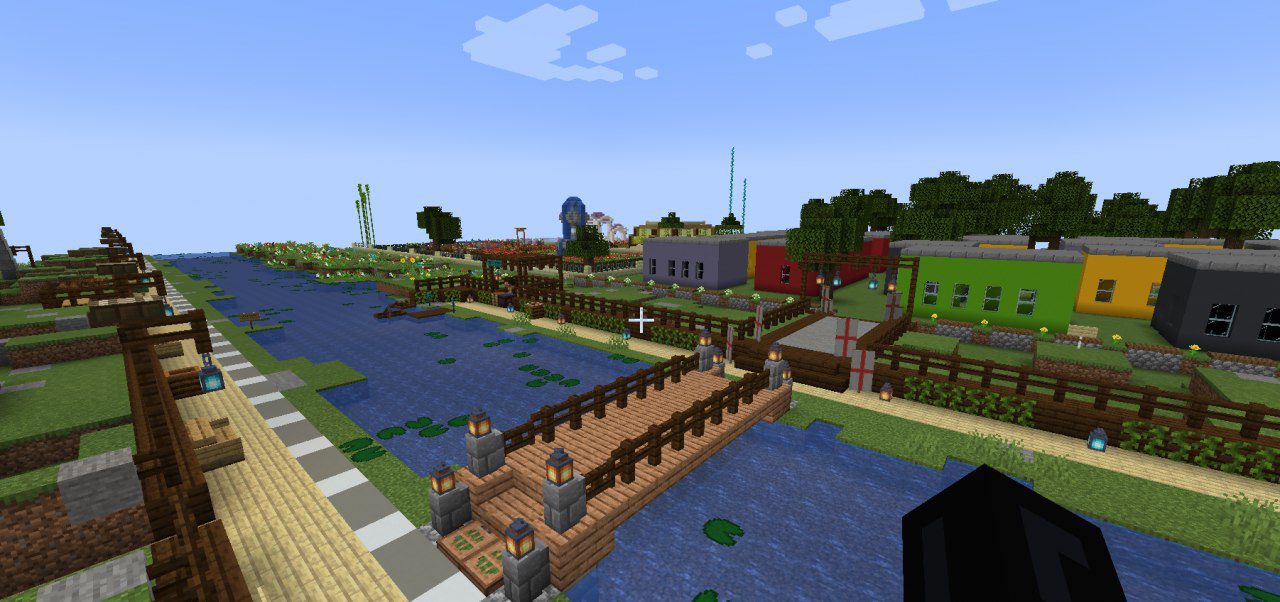 You can also view the 3D export models of each team in the following links:
Next Step and Expectation
By the end of this program, the participants were able to:
Understand the basic, core theories of water security and water issues in Myanmar
Understand the basic, core theories of placemaking and public space design
Apply the learnings collaboratively to design a public space in Minecraft that supports a climate-resilient community.
"I will apply the knowledge in my architectural field and will also share the concepts of conserving water, recharging the groundwater, and creating public spaces for the people in my community. I hope there will be more programs like this in the future with the innovative approach of integrating knowledge sharing and gamification."

Nay Myo, 22-year-old, an Architectural Engineering Student
Through this program, Yangon Htee City hopes that participants have strengthened their knowledge and skills in creating a climate-resilient neighborhood or a city, and would be able to contribute these learnings to their community. Most of the participants would like to implement their ideas ideally in their neighborhood, and Yangon Htee City will always support them in bringing their ideas into reality and will continue to contribute and empower the community to strengthen their resilience in dealing with the impacts of climate change.
Let's Hear Some Thoughts About The Program
"The program is really unique as it is facilitated by youths, and there are many participatory activities and we can be more creative. The integration of the Minecraft video game and knowledge sharing sessions alongside group activities helped me keep my boredom away and encouraged me to learn more."

Myozaw, 25-year-old, a Graduate in Zoology
"I have played Minecraft for fun before, but, in this program, I also realized that I can integrate the knowledge I have with my Minecraft skills and bring my ideas into the virtual world."

Hein, 14-year-old, a Highschool Student
"Raincraft sessions improved the Block by Block methodology using NPCs and tackling climate change issues. The participants showed great interest and participation in both workshops. I was surprised to see how facilitators and participants implemented solutions to save water and combat floods in their neighborhood"

Eugenio, Program Expert and Technical Support from Block by Block foundation and UN-Habitat
"The program makes us realize that solving water problems is actually about creating opportunities. In our world, we tend to focus on solving the problems, but we forget that for people, it is about creating value including the joy people have in living with the attractiveness of their neighbourhood, and the safety of their kids. I was really happy to see those connections of creating value and inspiring the community in the final designs of the program"

Gregor, Project Lead of Yangon Htee City
"It was really nice to see how all of the participants were able to think in an integrated way by combining the solutions of too much water and too little water with different uses and inclusiveness within the designs in Minecraft."

Flore, Project Co-lead of Yangon Htee City
Our Journey in 6 Minutes